Welcome to the 26th edition of My Fortnightly Movie/TV Thoughts!  Last fortnight, I reviewed Home Alone 2: Lost in New York (1992) and Home Alone 3 (1997).  This fortnight, I'm reviewing:
Home Alone 4 (2002), rated PG for low level violence
That is of course the Australian rating; in the United States, it's not rated.
As usual, I'll give the trailer and a clip at the end.
And as usual, I'll offer the following disclaimer, just in case:
WARNING: POTENTIAL SPOILERS AHEAD.  PROCEED AT OWN RISK!
Home Alone 4
I love the first 3 Home Alone – as evidenced by my reviews – and am definitely in the minority in defending Home Alone 3.  Unfortunately, the 4th installment – subtitled Taking Back the House in America – is arguably one of my biggest film disappointments.
A year or 2 after Home Alone 2, Peter and Kate McCallister (Jason Beghe and Clare Carey) have split, on the verge of divorce.  Peter has moved in with his rich new girlfriend, Natalie Kalban (Joanna Going), who is expecting a royal family to stay with her for the holidays (Royal Family of where?  We're never told; we don't even get their names, apart from the Consort).  Not wanting his Dad to be separated from all his children at Christmas, 9-year-old Kevin (Mike Weinberg) goes to stay with him and Natalie for Christmas.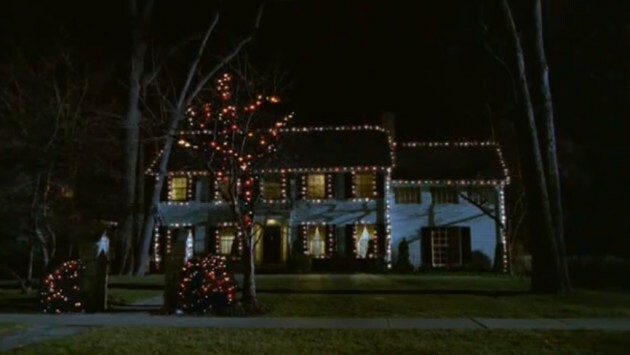 Unfortunately, Marv (French Stewart), one of the Wet Bandits, and his new wife Vera (Missi Pyle) have escaped from prison – and are targeting Natalie's place.  Their goal: kidnap the Crown Prince.  With the help of their man inside, what could go wrong?
OK, before I get into why this is my first negative review since Jesus, I'll discuss what I liked about the film.  First of all, I kinda like the premise; Kevin accidentally crossing Marv's path AGAIN and foiling a royal kidnapping.
I also rather liked Erick Avari's performance as Natalie's butler and head of security, Mr Prescott, who is possibly Marv and Vera's inside man.  He's one of those actors who's hard to dislike.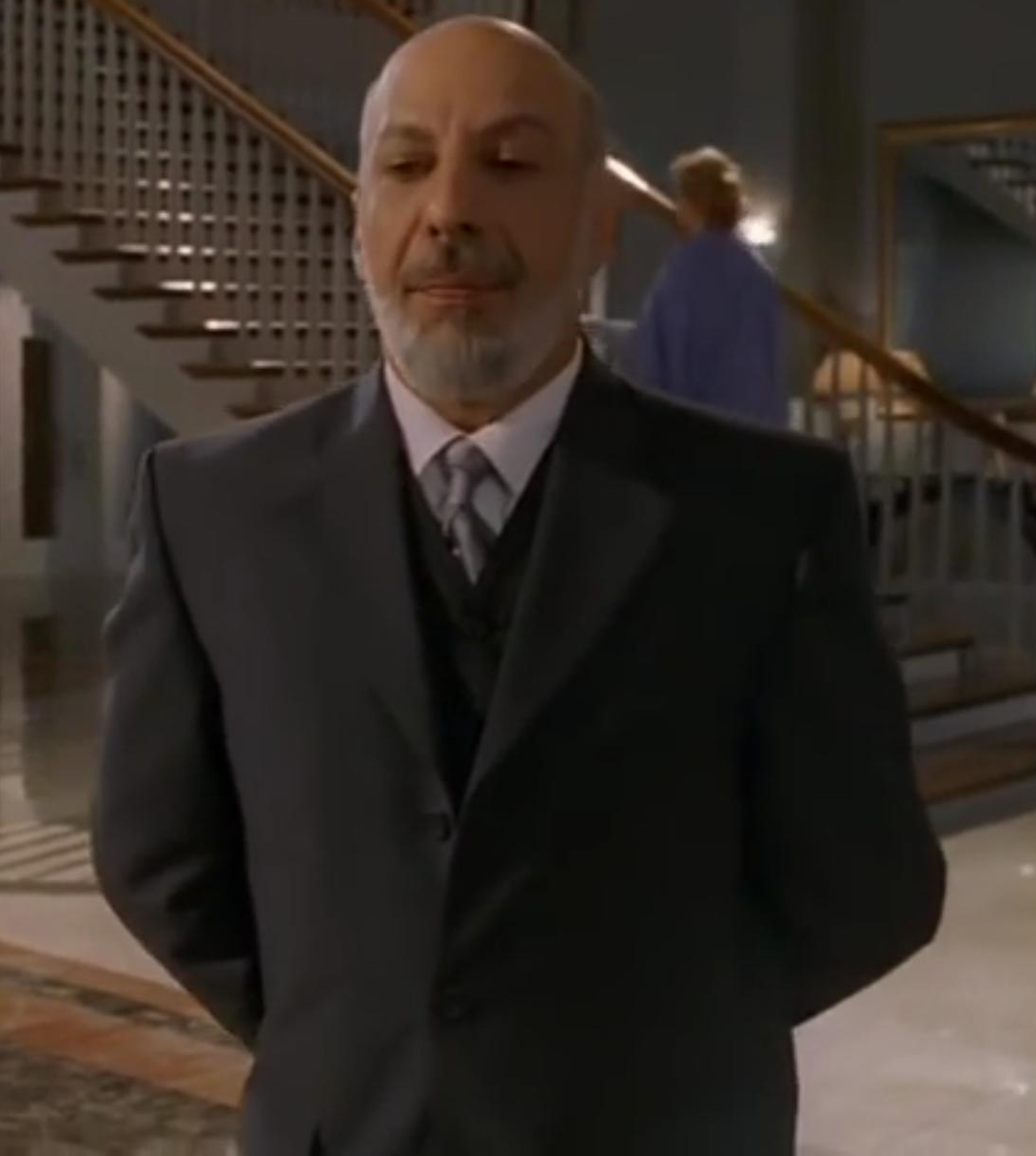 I also really liked Barbara Babcock as Natalie's maid Molly.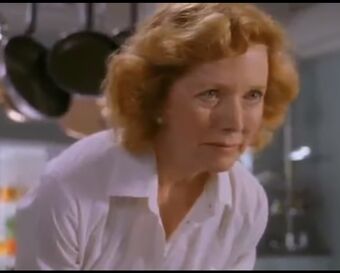 I also really liked Joanna Going as Natalie, Kevin's would-be stepmother.
And the film did have a couple good moments, MAJOR SPOILER ALERT like when Prescott knocked out Molly.  END SPOILERS  Or Kevin's investigation into Prescott.
However, apart from that, the movie has very little to offer.  For one thing, despite such an interesting premise, the movie is, for the most part, just plain BORING.  That's right, a movie about a royal kidnapping manages to be BORING.  There isn't much – or any – tension, the "action" induces a yawn and feels downright SILLY, and with one or two exceptions, the traps are lackluster.
I know they had to recast the entire McCallister family due to the amount of time gone since the second film (and the fact that they wanted to set it shortly afterwards), but most of the new cast… well, I'll be polite and say they hugely underwhelm – especially Mike Weinberg as Kevin, and Gideon Jacobs as his older brother Buzz.  French Stewart is no Daniel Stern.  Seriously, couldn't they have picked JUST ONE ACTOR who looked anything like their original counterpart?!  JUST ONE?!
And that brings me to the continuity errors in Home Alone 4.  In Home Alone, Kevin is 8; a year later in Home Alone 2 he claims to a receptionist he is 10 (possibly a contradiction, but more likely he is lying); in Home Alone 4 – which seems to possibly be 2 years later (or at the very least 1) – he is 9.
A more pressing contradiction is that KATE AND PETER ONLY HAVE 3 KIDS – WHEREAS IN PREVIOUS FILMS THEY HAD 5!  Seriously?!  And don't get me started on how ill-thought-out the whole Royal Family angle was.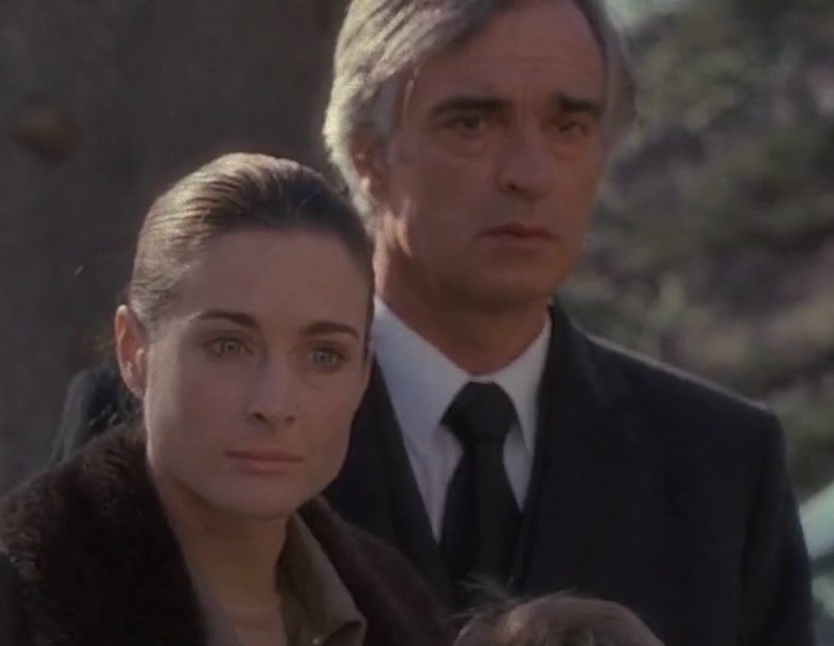 Home Alone 4 is proof that you should stop making sequels while they're still good!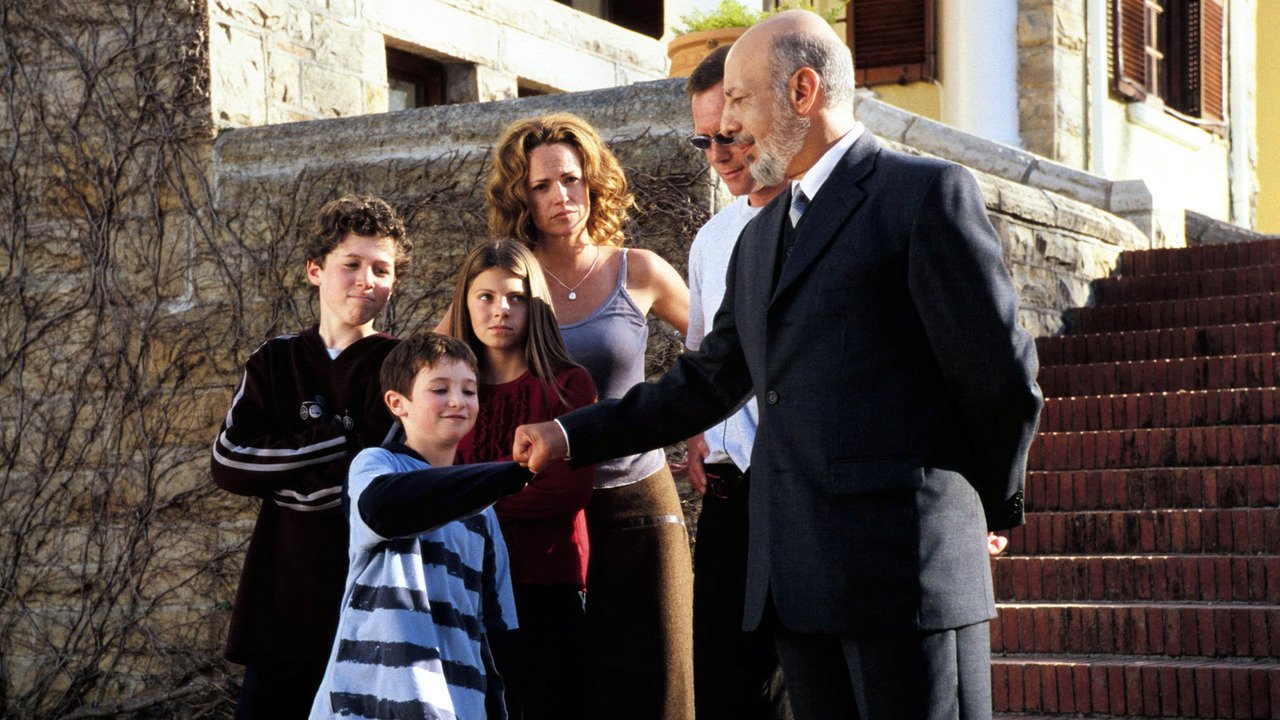 The trailer:
A clip:
[What do you think of this film?  Be sure to let me know in the comments!  Also, send me your review of any movie and I'll post it on Blockbusters Reviewed.]