Welcome to the 32nd edition of My Fortnightly Movie/TV Thoughts!  Last fortnight, I reviewed Harry Potter and the Deathly Hallows – Part 1 (2010) and Harry Potter and the Deathly Hallows – Part 2 (2011).  This fortnight, I'm reviewing:
Fantastic Beasts and Where to Find Them (2016), rated M for fantasy themes and violence
Fantastic Beasts: The Crimes of Grindelwald (2018), rated M for fantasy themes and violence
Those are the Australian ratings; in the United States, they're rated:
Fantastic Beasts – PG-13 for some fantasy action violence
The Crimes of Grindelwald – PG-13 for some sequences of fantasy action
As usual, I'll give the trailers at the end, along with a clip each.
And as usual, just to be safe, I issue the following disclaimer:
WARNING: POTENTIAL SPOILERS AHEAD.  PROCEED AT OWN RISK.
Fantastic Beasts and Where to Find Them
While the story of Harry Potter has long since come to an end, given the series' immense popularity, it probably isn't too surprising that the franchise has continued.  5 years after Deathly Hallows – Part 2, we were given a prequel – one set in the early 20th century, giving us a glimpse at the wizarding world of America, and a glimpse into some of the backstory and history of Rowling's awesome universe.  While it doesn't completely recreate the magic of the Potter films, it comes close enough.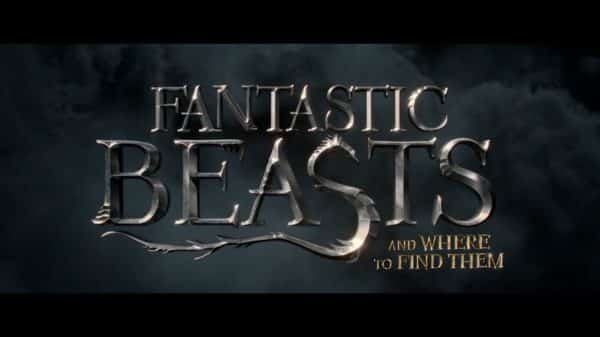 In 1926, tensions are brewing in Europe over the rise of the dark wizard Gellert Grindelwald (Johnny Depp).  British wizard and magizoologist Newt Scamander (Eddie Redmayne) arrives in New York, en route to Arizona, with a suitcase (much) bigger on the inside than on the outside – one containing a menagerie of magical creatures Muggles (or No-Majs, as the Americans call them) can't know about.  As he listens to an anti-witchcraft campaigner named Mary Lou Barebone (Samantha Morton), head of the Second Salemers, a group wanting to expose and eradicate wizardkind, a Niffler escapes his case and heads into a bank.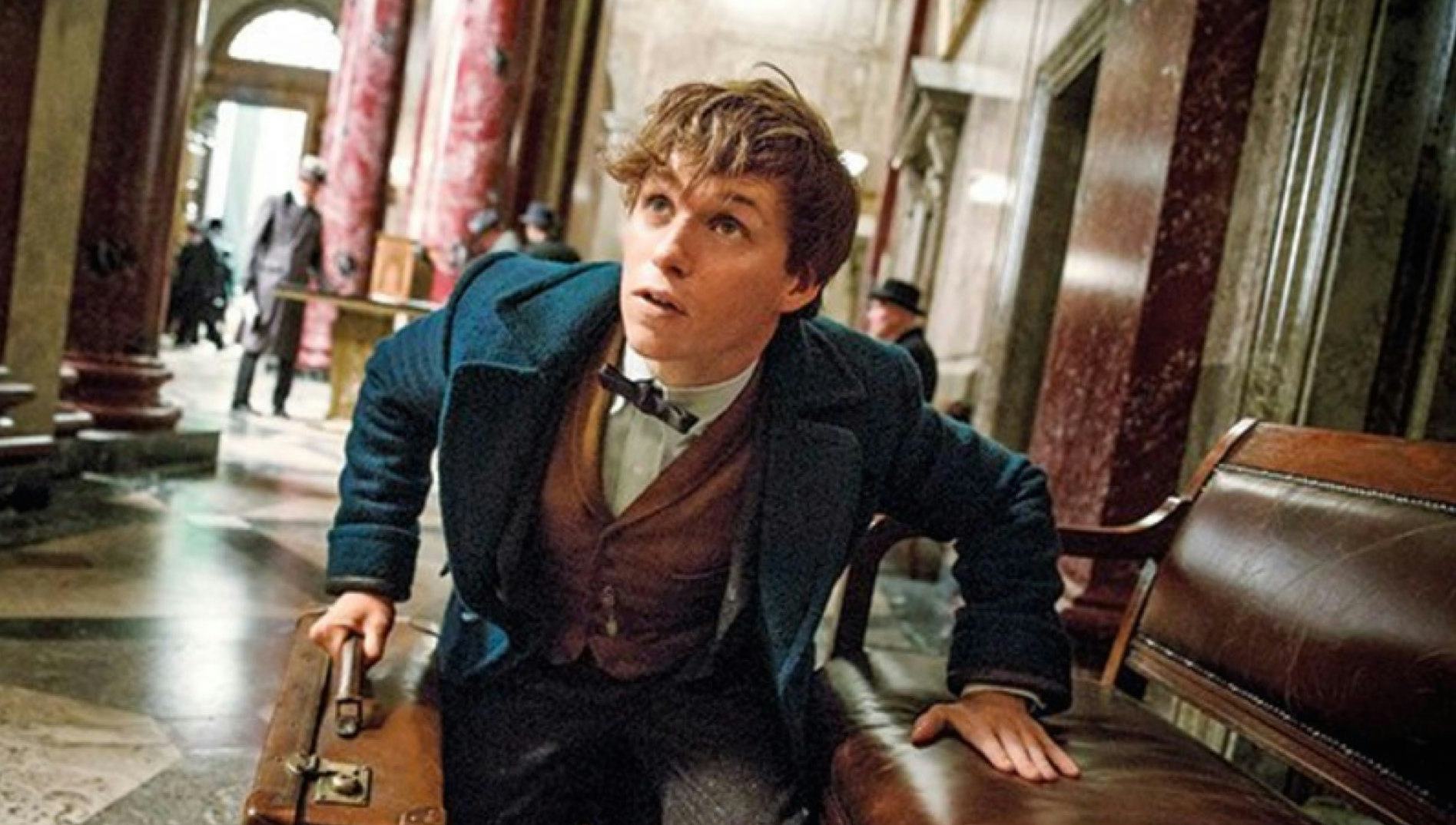 As Newt tries to retrieve the Niffler, he meets an aspiring No-Maj baker named Jacob Kowalski (Dan Fogler), and they accidentally swap suitcases, thus exposing a No-Maj to the wizard world.  Demoted auror Tina Goldstein (Katherine Waterston) takes Newt to the headquarters of the Magical Congress of the United States of America (MACUSA) in an effort to regain her former job, but Jacob's suitcase only contains baked goods, so he's released.  However, back at Jacob's apartment, several creatures escape Newt's suitcase into New York City, thus not only causing damage and chaos, but potentially exposing the magical community to the world – and enhancing Mary Lou's cause.
Right from the opening scenes of Grindelwald's rise and the (wizard) newspapers covering it, I was drawn right back into J.K. Rowling's magical world.  I'm a sucker for a fictional universe, preferably with a well-developed mythology; probably a residue from my childhood, where I spent many an hour poring through as much about Greek and Roman mythology as I could in my family's 1977 edition of the World Book Encyclopedia (and later, on Wikipedia).
As such, I'm also a sucker for a film or book that expands its universe – whether it be its cosmology, history, or mythology, or simply filling in the blanks.  And Fantastic Beasts absolutely delivers on that front!  I found it delightful to finally see the wizarding government & world in general outside of Britain – well, in the US, anyway; the MACUSA, the American wizarding culture, the flawed way of government.  It was particularly amusing to see the US with a mixed-race female president at the head of its wizard community – in the 1920s – and she wasn't even the first.  The wizards and witches simply never cottoned on to No-Maj forms of discrimination.
I also rather liked the fantastic beasts themselves, which add a bit to the Potter lore.  Especially the Niffler – the little thief is quite adorable, and at times rather comic.  The Baby Groot or Baby Yoda of the Wizarding World.
The film's plot was handled quite well, juggling three different storylines – Newt and co. trying to track down and contain the beasts, the increasingly-shown-to-be-horrible Mary Lou and her anti-wizard campaign, and a rogue obscurus creating chaos and damage in NYC – all deftly woven together into one (with several smaller story threads and plot points woven in), with some genuinely surprising moments & reveals.
I also found it quite interesting to view the reverse of the anti-Muggle sentiment seen among several wizards in Harry Potter: anti-wizard sentiment among a few knowledgeable Muggles – er, No-Majs.  It gives the series more of an X-Men vibe to it, and like X-Men and Harry Potter, focuses somewhat on the effects of hate.
Speaking of which, Samantha Morton provides a fantastic performance as Mary Lou Barebone, the leader of the Second Salemers, a woman who wanted to expose and exterminate America's magical population.
Eddie Redmayne provides also provides a great performance as Newt Scamander, a graduate of the Hogwarts School of Witchcraft and Wizardry, and a magizoologist, taking care of "magical" animals.  Newt is a very charming and easily likeable character.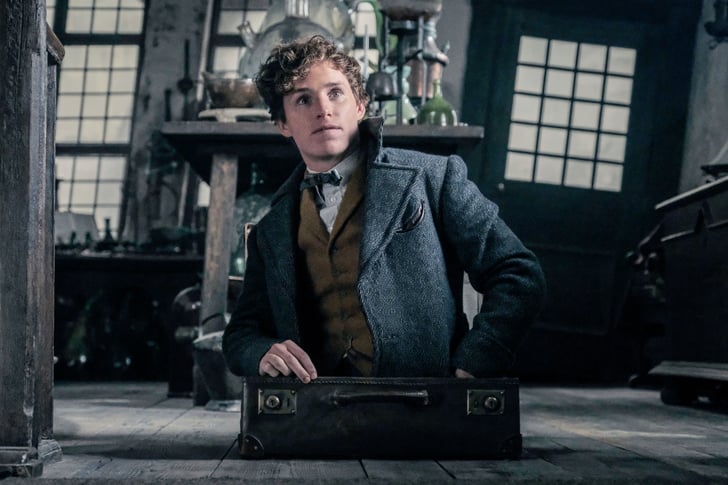 Katherine Waterston is also pretty good as Tina Goldstein, a demoted former Auror who winds up helping Newt.
Dan Fogler is quite good as Jacob Kowalski, a No-Maj cannery worker who aspires to become a baker – and who becomes embroiled in the growing situation (and discovers the magical world) when he accidentally swaps suitcases with Newt.
I also liked Alison Sudol as Tina's younger sister Queenie Goldstein, who is a fun character.  Oh, and she's Jacob's love interest (in defiance of American wizarding law).
Ezra Miller also gives a solid performance as Credence Barebone, Mary Lou's adopted son, who's hiding a secret.
Colin Farrell was pretty solid as Percival Graves, a high-ranking Auror and Director of Magical Security for MACUSA.  And a man with a hidden agenda.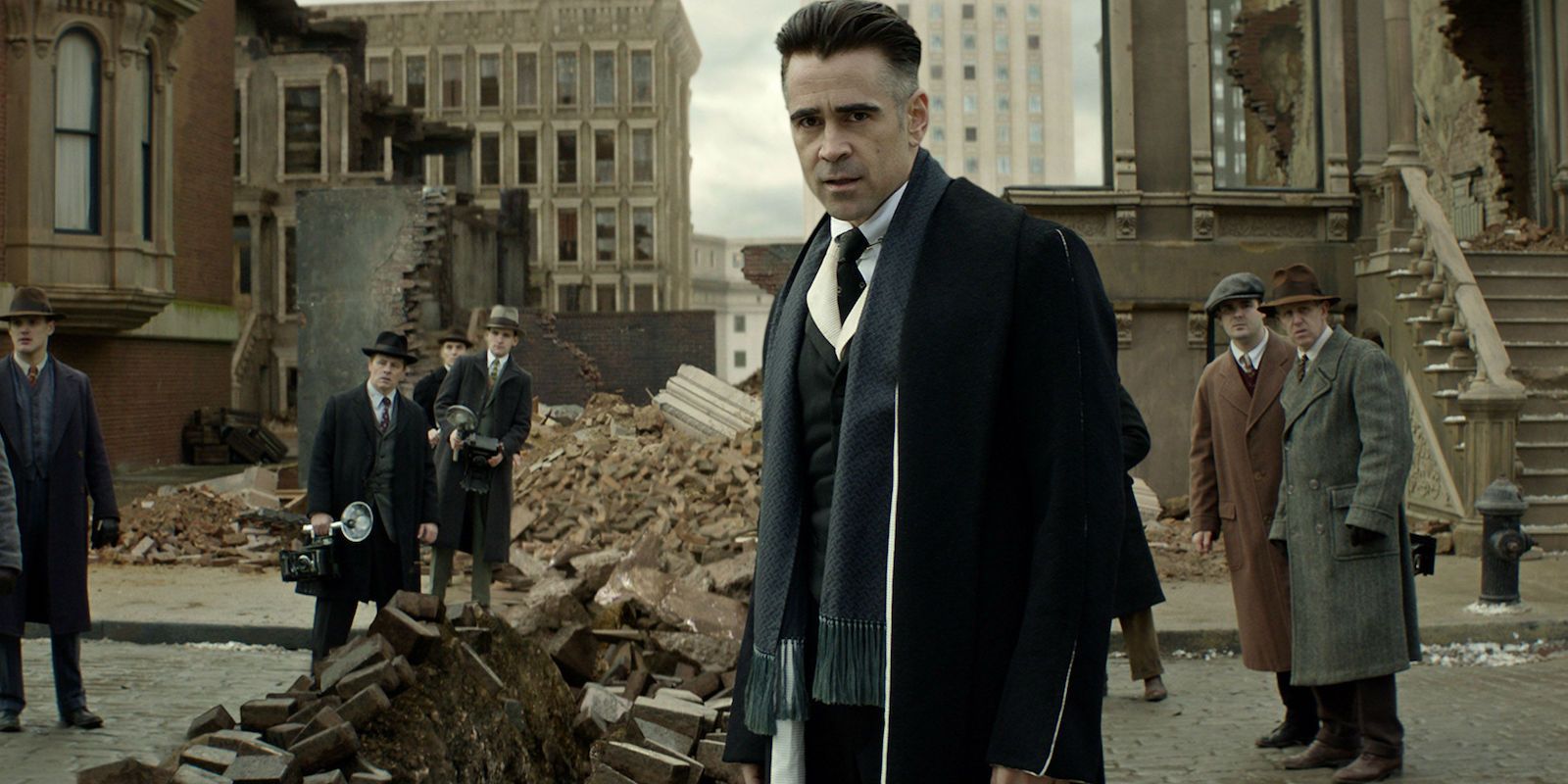 I also enjoyed Carmen Ejogo as Seraphina Picquery, the President of the MACUSA, and leader of America's wizarding population.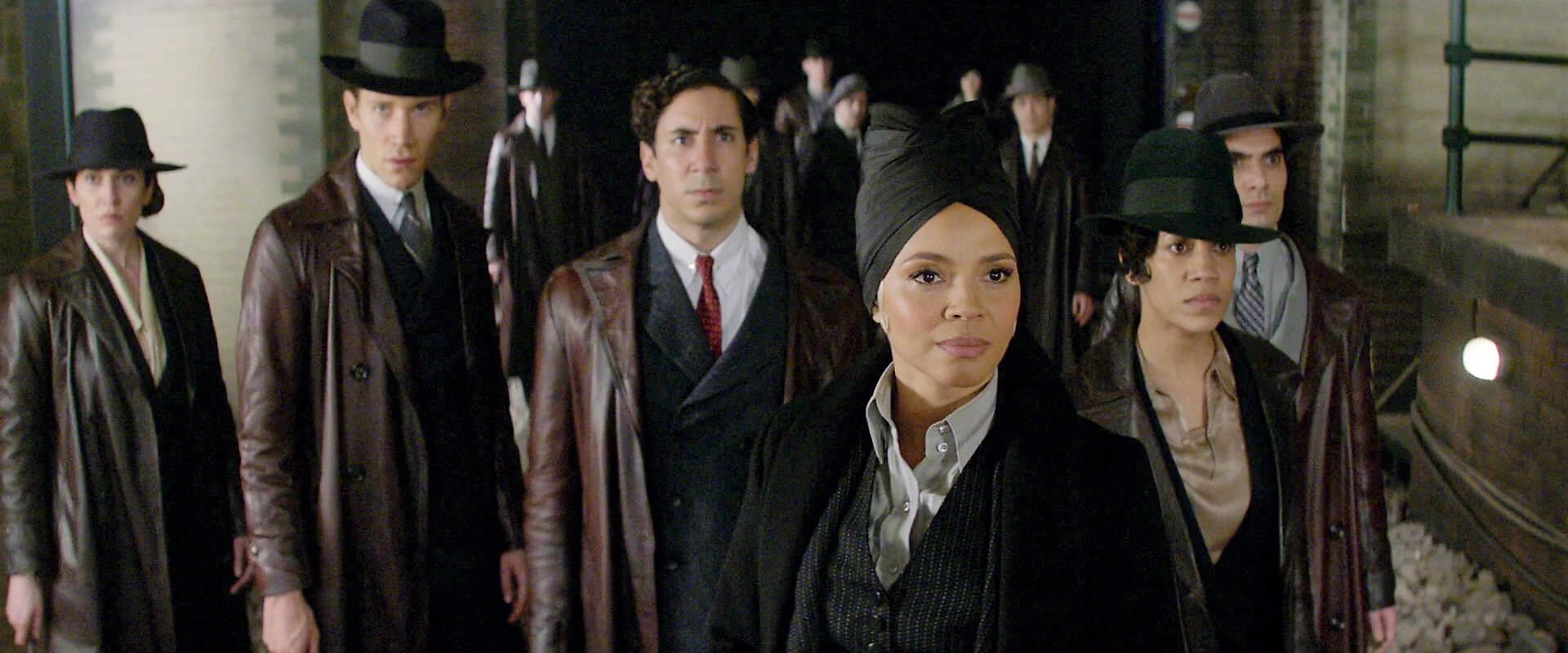 I loved the costumes (especially Picquery's hat), the designs, and of course the special effects.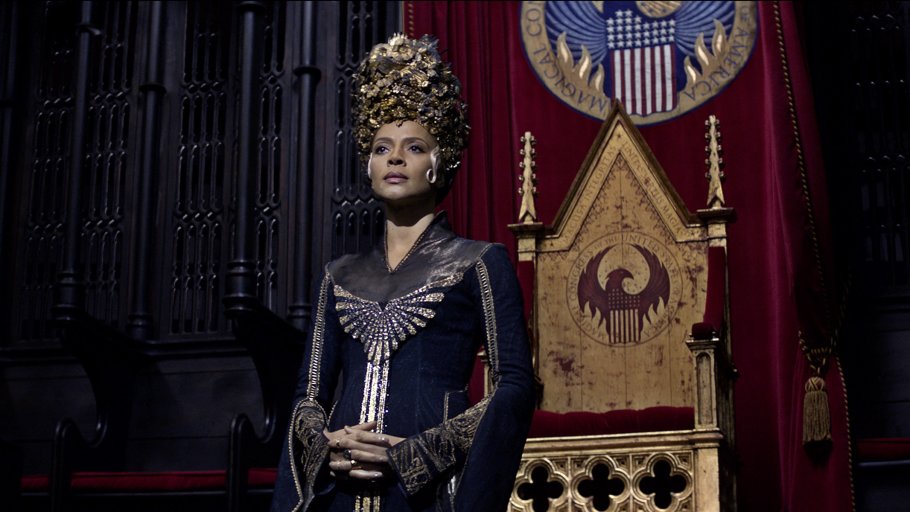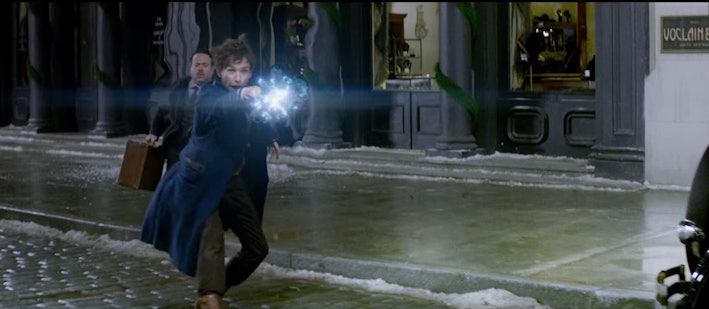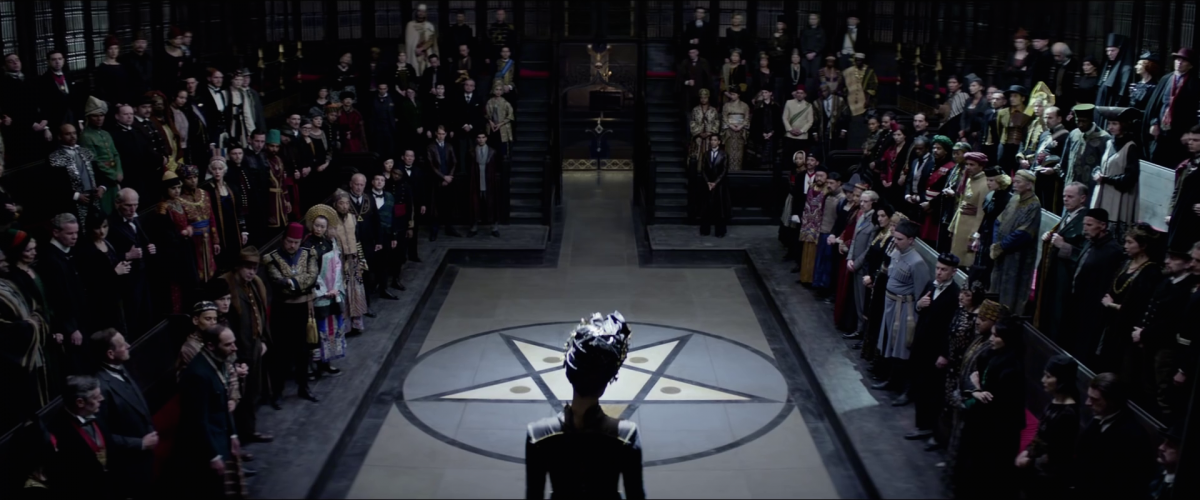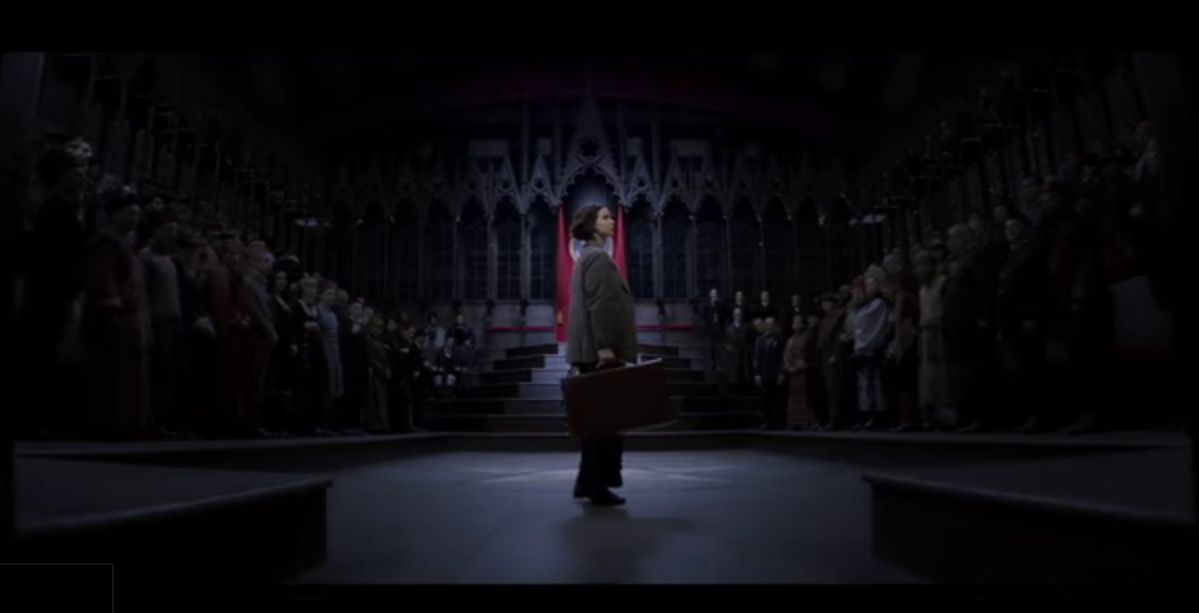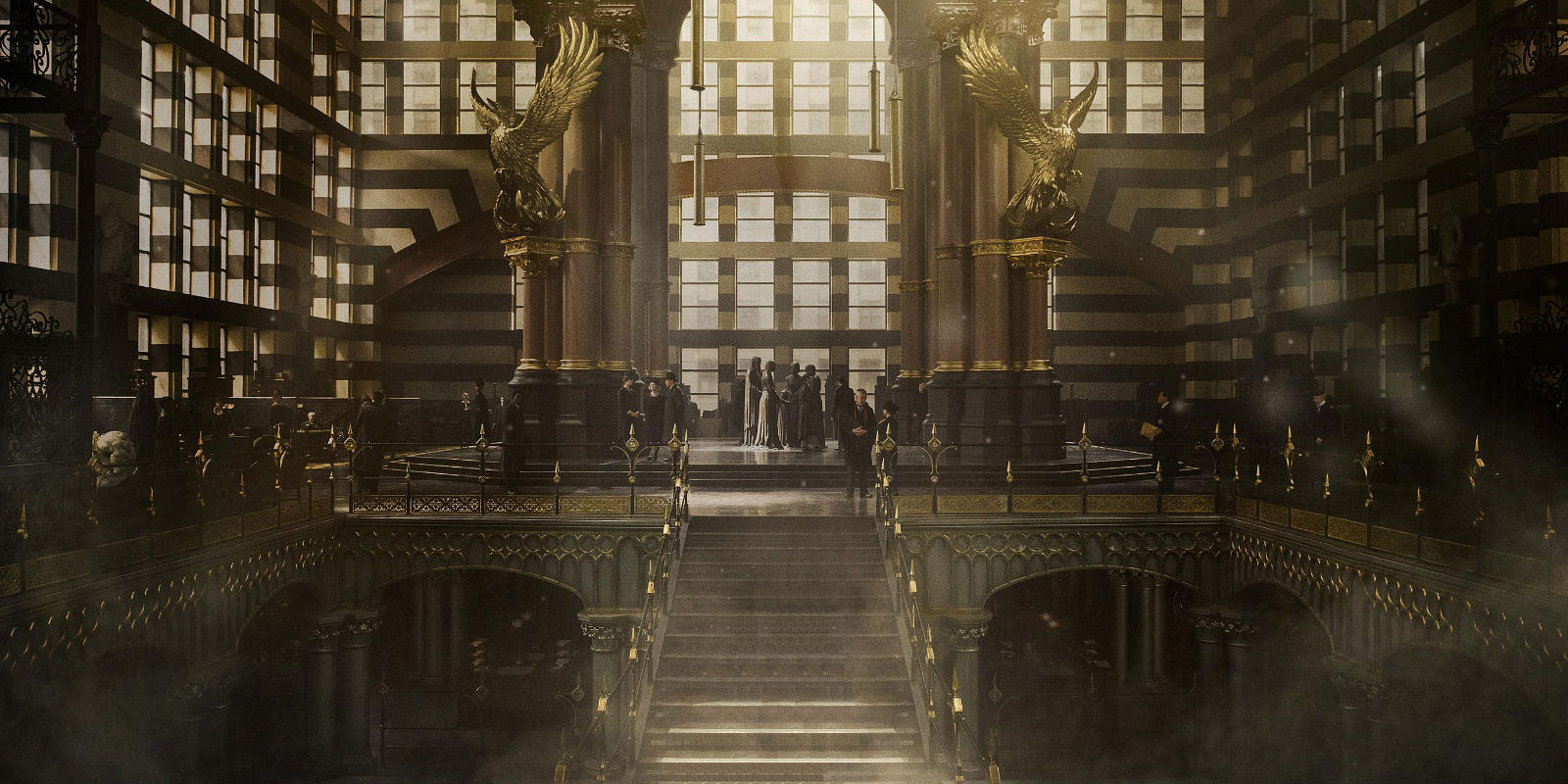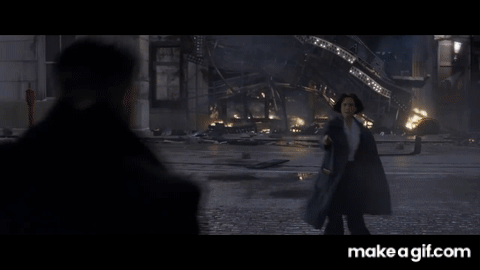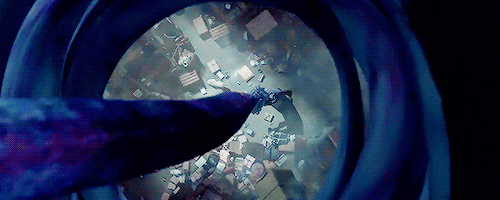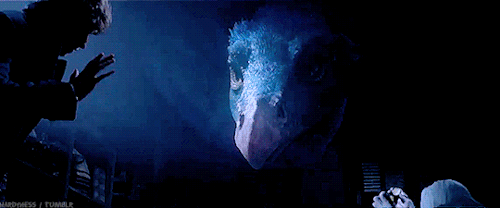 There was also an interesting element of the dangers of government overreach, even if the overreach is at least partly necessary.  Relevant with COVID-19 and all.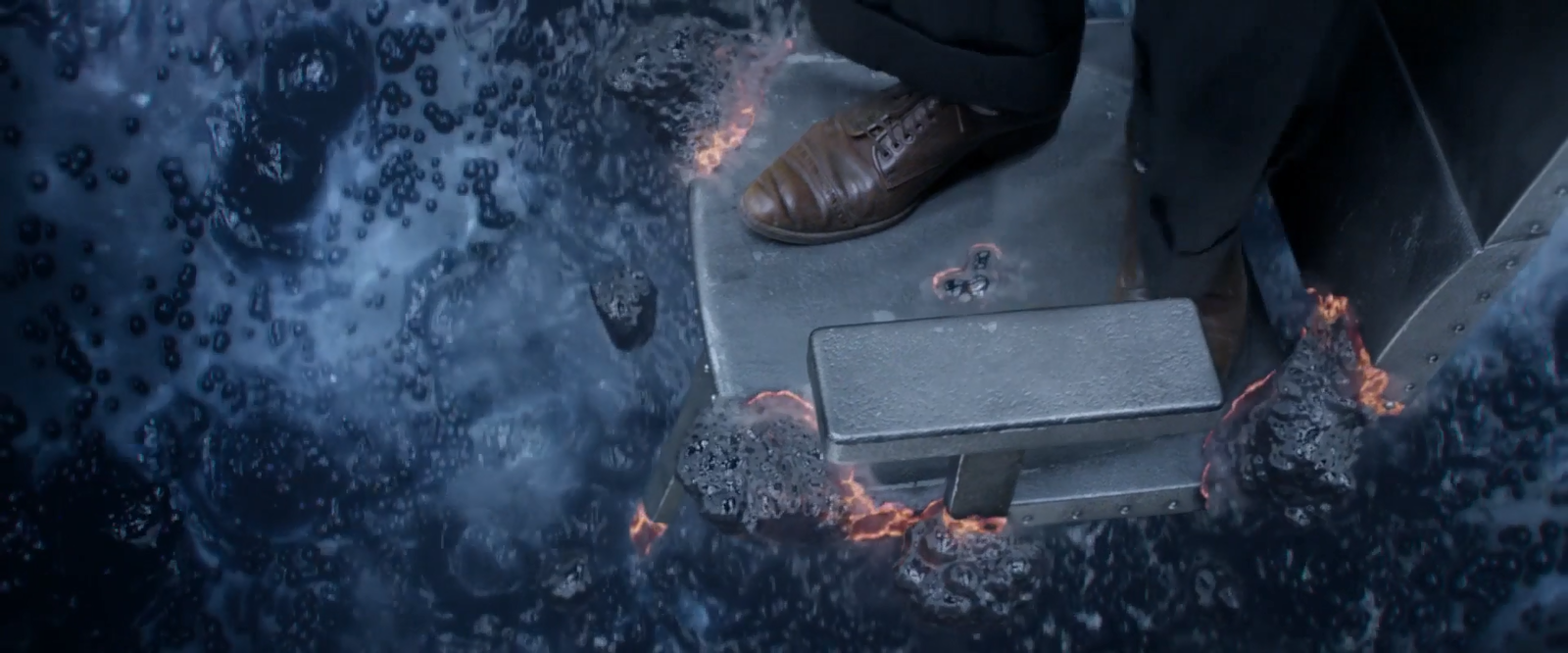 All in all, Fantastic Beasts and Where to Find Them is a fun return to J.K. Rowling's magical world, and a highly entertaining and well-made movie in its own right – and one that left me craving for more.
Fantastic Beasts: The Crimes of Grindelwald
There are fewer ways to excite Harry Potter fans more than to give Fantastic Beasts' sequel THAT title!  The dark wizard who served as a precursor to Lord Voldemort is pretty famous among Potterheads, discussed in Deathly Hallows and by series author J.K. Rowling.  It was, however, the first movie of the Wizarding World to have a mixed-to-negative reception.  I find that unfortunate; while it's somewhat messy, it's still overall a solid, fun fantasy.  Plus, it's set in Rowling's world!
In 1927, a year after Fantastic Beasts, the Magical Congress of the United States of America (MACUSA) transfers powerful dark wizard Gellert Grindelwald (Johnny Depp) to Europe to be tried for his crimes.  However, Grindelwald escapes – through a Polyjuice Potion and a converted MACUSA employee Abernathy (Kevin Guthrie), setting up in Paris – murdering a Muggle family and using their home as their base.  Three months later in London, Newt Scamander (Eddie Redmayne) is at the Ministry of Magic to appeal his international travel ban. While there, he runs into Leta Lestrange (Zoë Kravitz), an old Hogwarts classmate and the fiancée of his auror brother Theseus (Callum Turner). The ministry agree to grant Newt's request if he aids Theseus in locating Credence Barebone (Ezra Miller) in Paris. Newt declines after learning he must work with the ruthless bounty hunter Gunnar Grimmson (Ingvar Eggert Sigurðsson).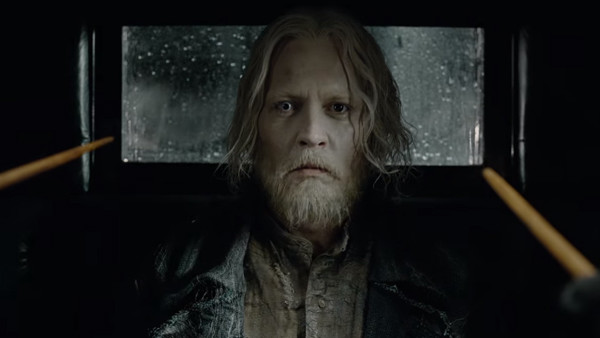 Later, after being reprimanded by the Ministry for his recent actions, Albus Dumbledore (Jude Law) meets with Newt and is revealed to have indirectly sent him to America to release Frank the Thunderbird. Dumbledore requests that Newt travel to Paris and save Credence from Grindelwald and the Ministry; he believes he is Leta's long-lost half-brother, Corvus Lestrange.  Later, Newt is unexpectedly visited by his American friends Queenie Goldstein (Alison Sudol) and Jacob Kowalski (Dan Fogler). Jacob, a No-Maj, has regained his memories that were erased in the previous film. Newt is disappointed that Queenie's sister Tina is not with them; Queenie tells him that Tina is seeing someone after reading in Spellbound magazine that Newt and Leta were engaged. Newt explains that Leta is marrying Theseus, not him. Newt deduces from Jacob's strange behaviour that Queenie enchanted him into eloping to circumvent MACUSA's marriage ban between wizards and non-magical humans. After Newt lifts the enchantment, Jacob refuses to marry Queenie, fearing the consequences she would face. Upset, Queenie leaves to find Tina. Newt and Jacob follow her to Paris where Tina is looking for Credence.
Right from the beginning, I was hooked.  Whereas the first film began with newspaper headlines about the growing threat of Grindelwald, Crimes of Grindelwald begins with a spectacular – and kinda scary – action sequence in which Grindelwald and an accomplice escape imprisonment through dark magic.  A chilling demonstration of our villain's power and cunning.
Speaking of which, I think I'm fairly confident in stating that that Gellert Grindelwald is the best villain of the Wizarding World to date.  Whereas Voldemort was an openly evil powermonger who ruled through fear and appealed to hate, Grindelwald is a snake-tongued politician who appeals to wizardkind's dissatisfaction at being forced to live in secret, hiding from the "weaker" race, one who in public shuns acts of violence and talk of oppressing the Muggles – but in private murders babies and admonishes his most devout followers not to talk of their dark intentions out loud.  His manipulation skills are demonstrated quite chillingly in the climax, where he has successfully splintered the main characters, and set up the confrontation so that his audience – his not-in-the-know followers – will truly believe in his innocence, and the authorities' guilt.  All of this would be wasted on a poor actor, but thankfully Gellert is played by none other than Johnny Depp – who plays the role to perfection, and brings out both the character's public charisma and private monster.  He's the REAL star of the movie.
In true Rowling fashion, this movie is darker than its predecessor.  From Grindelwald's spectacular, but terrifying escape to his murder of a Muggle family (including a baby), to a heartbreaking revelation and significant character deaths and defections and decisions, this is a more serious film than the first Fantastic Beasts.
Yes, the plot is complex and arguably messy, but that's the point.  This is the Empire Strikes Back of the Wizarding World; a complicated film with numerous, separate plot threads that serves primarily as a set up for the movies to come, and one that as such ends uncertainly (and somewhat darkly, and surprisingly).  That said, the plot threads are each handled quite well, and come together to form a solid whole that I found engrossing, and very entertaining.
(SPOILER ALERT) I also enjoyed all the easter eggs & connections to the Harry Potter films – from the appearances of Dumbledore & Hogwarts & McGonagall, to the revelation that Nagini – who would later become Voldemort's pet snake – was in fact a woman (who serves a significant character in the film – and not a bad one, either), to the appearance of Nicolas Flamel, creator of the famous Philosopher's Stone. (END SPOILERS)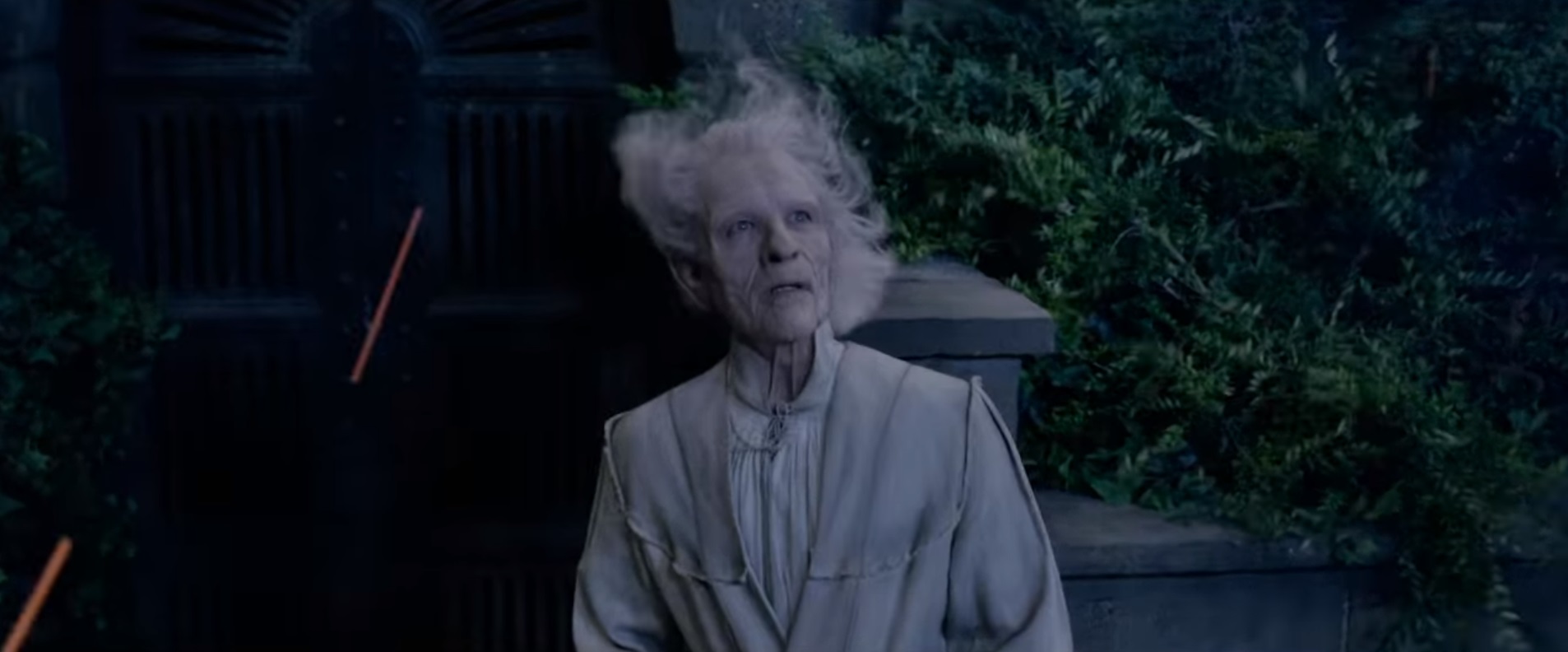 Eddie Redmayne provides another great performance as New Scamander, a Magizoologist who has been banned from traveling internationally after the events of the previous film, but winds up helping his brother look for Credence.  I liked the sibling dynamic of the film, and I thought Callum Turner was good as Newt's Auror brother Theseus.
Ezra Miller provides another solid performance as Credence Barebone, a powerful wizard trying to find his family – which leads to some surprising discoveries.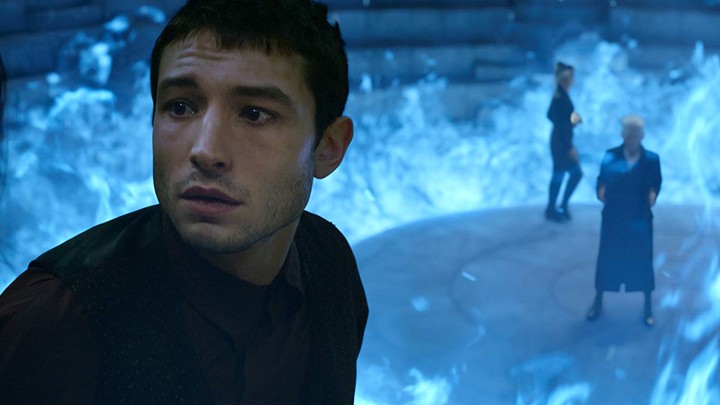 Jude Law provides a surprisingly solid performance as Professor Albus Dumbledore, an esteemed teacher at Hogwarts, and who taught Newt.  Law gives his own spin on the character, while at the same time portraying a younger version of Richard Harris' and Michael Gambon's character.
Brontis Jodorowsky provided a good performance as Nicolas Flamel, a 600-year-old alchemist previously mentioned in Harry Potter and the Philosopher's Stone.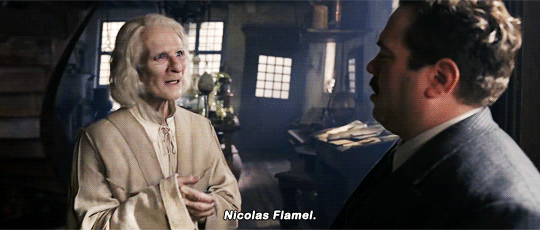 I once again rather liked Dan Fogler as Jacob Kowalski, Queenie's lover, who is reluctant to tie the knot because of the American prohibition on marriages between wizards/witches and No-Majs.
Katherine Waterston was similarly good as Tina Goldstein, Newt's love interest – AND WILL THEY PLEASE KISS ALREADY?!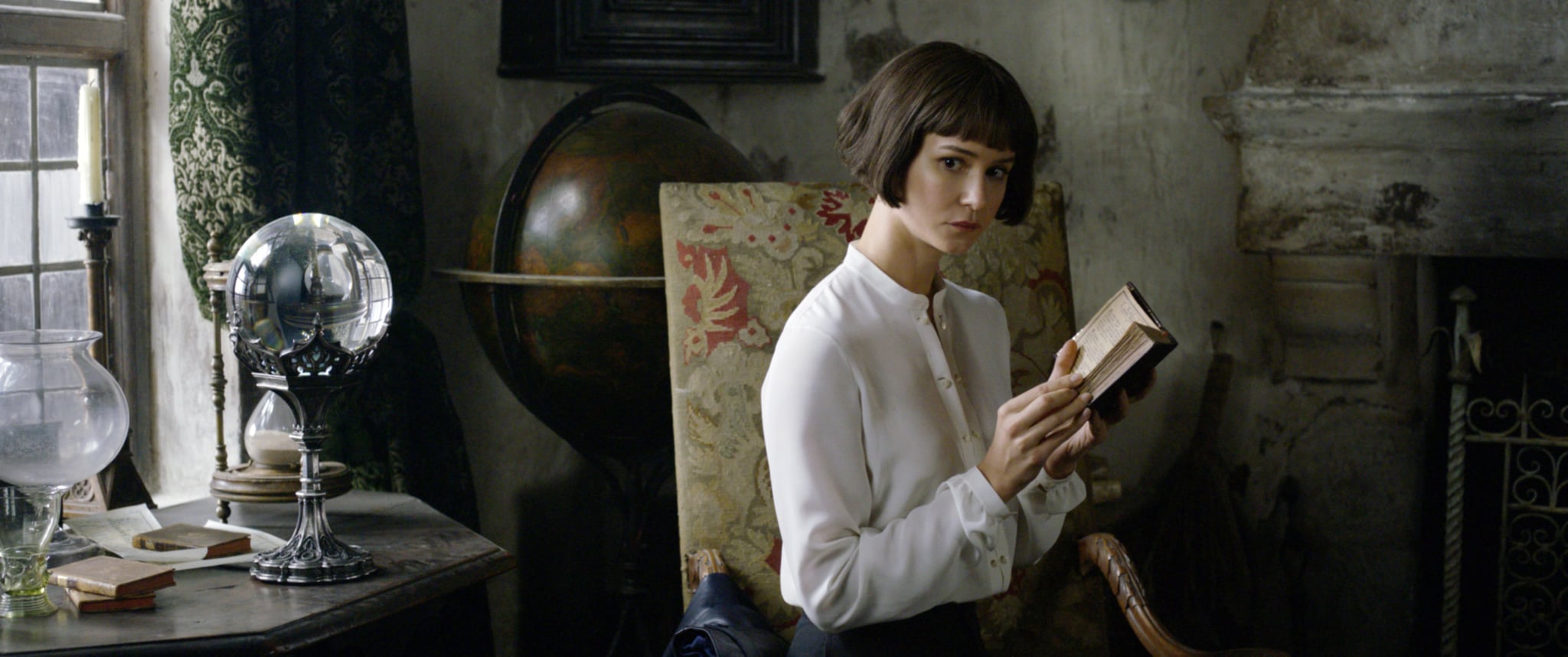 And I enjoyed seeing Alison Sudol reprising her role as naive and impetuous Queenie Goldstein, although her arc was kinda sad.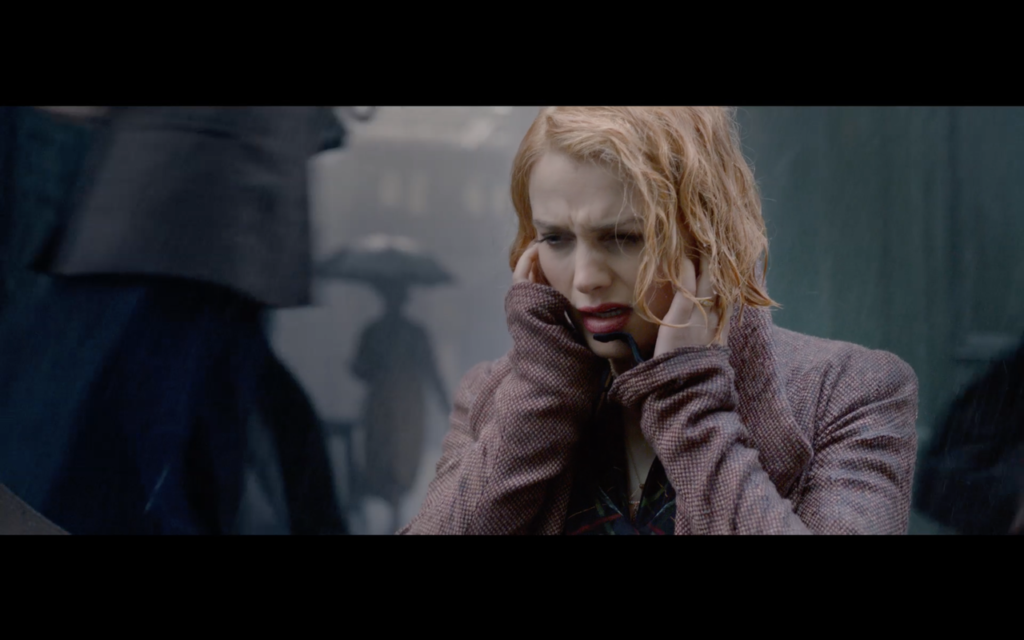 I also liked the character of Leta Lestrange, fiance of Theseus and former lover of Newt, who is excellently played by Zoë Kravitz.  Her character has a tragic backstory, one I could relate to.
And not at all surprisingly, the film's special effects and visuals are gorgeous.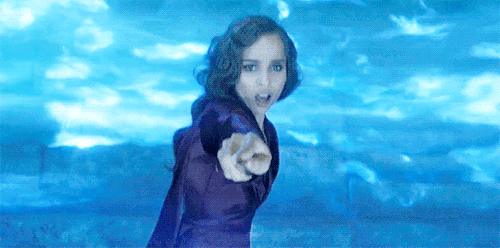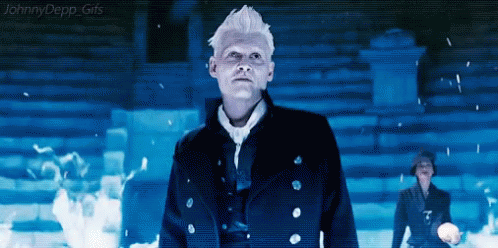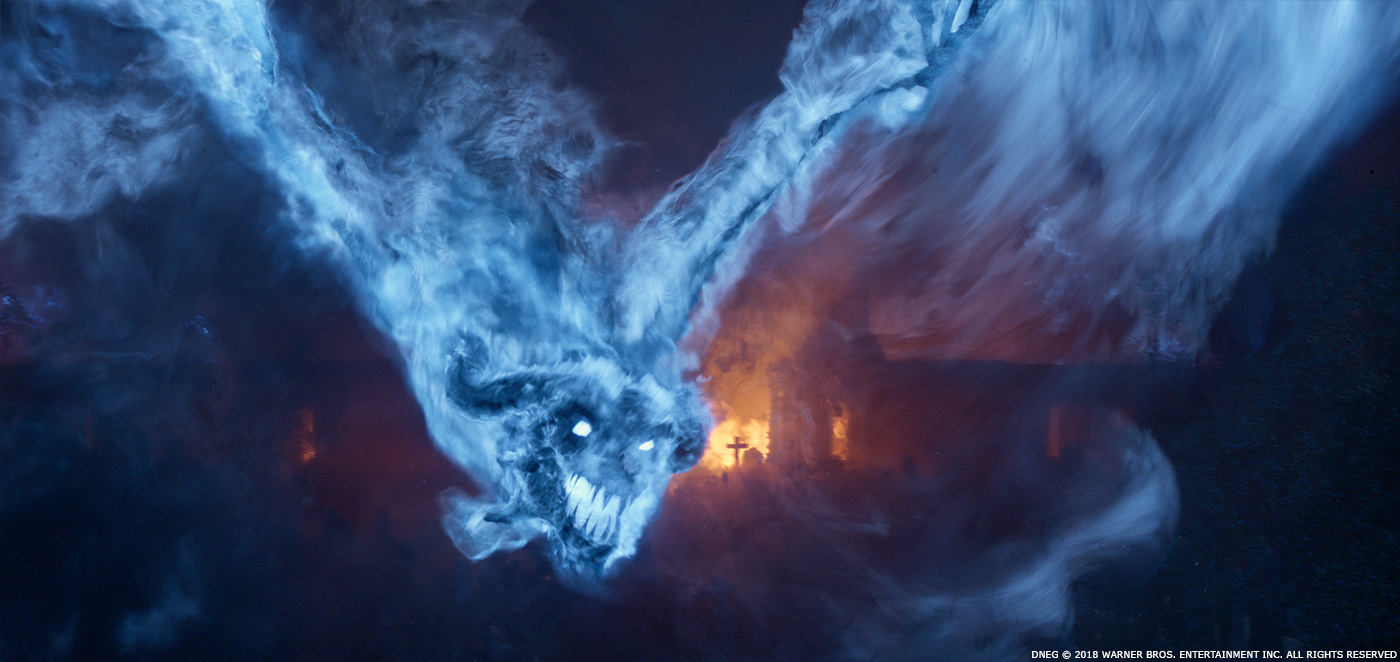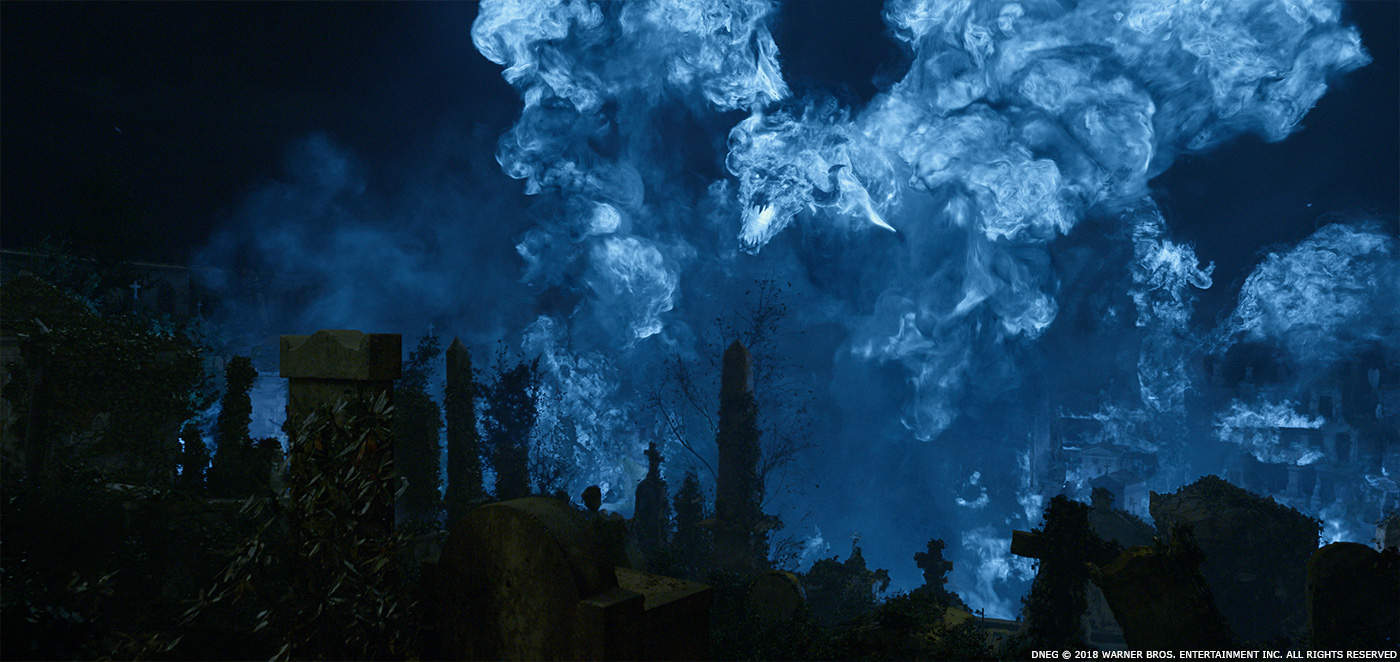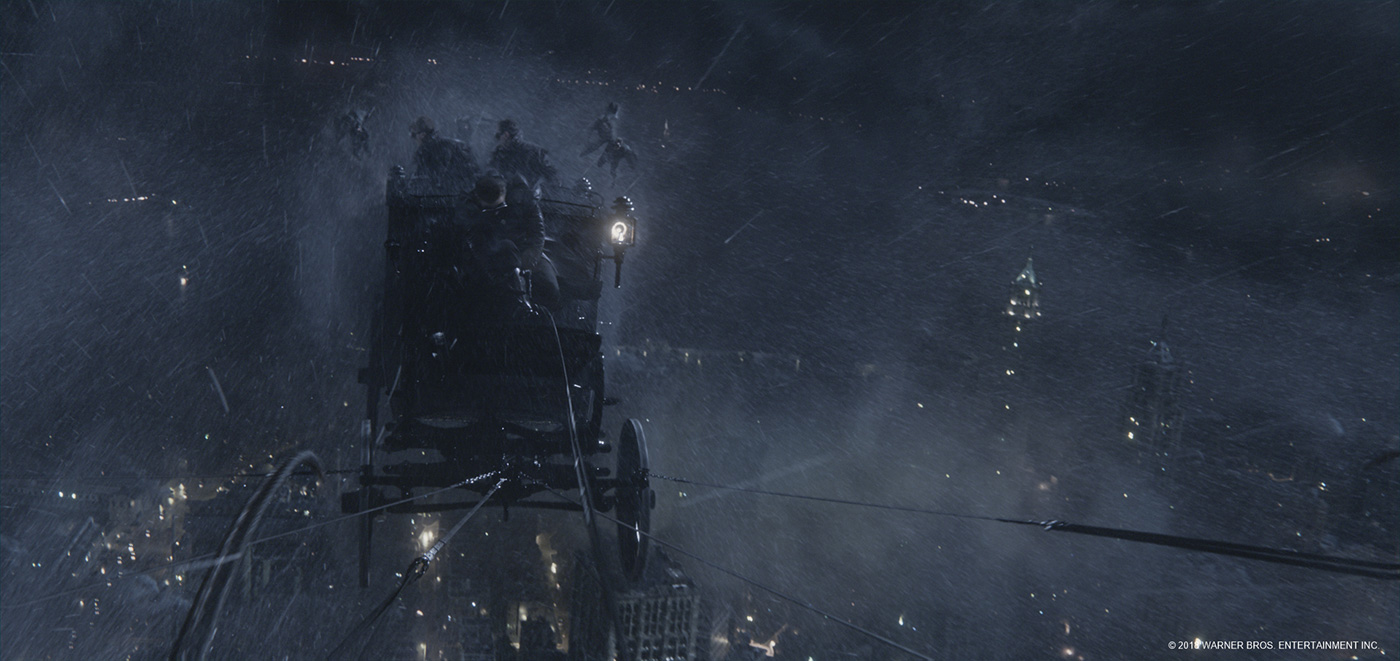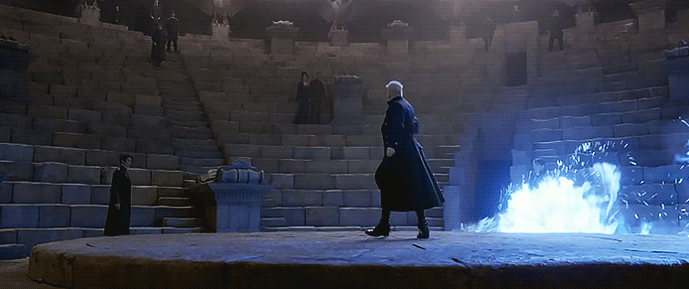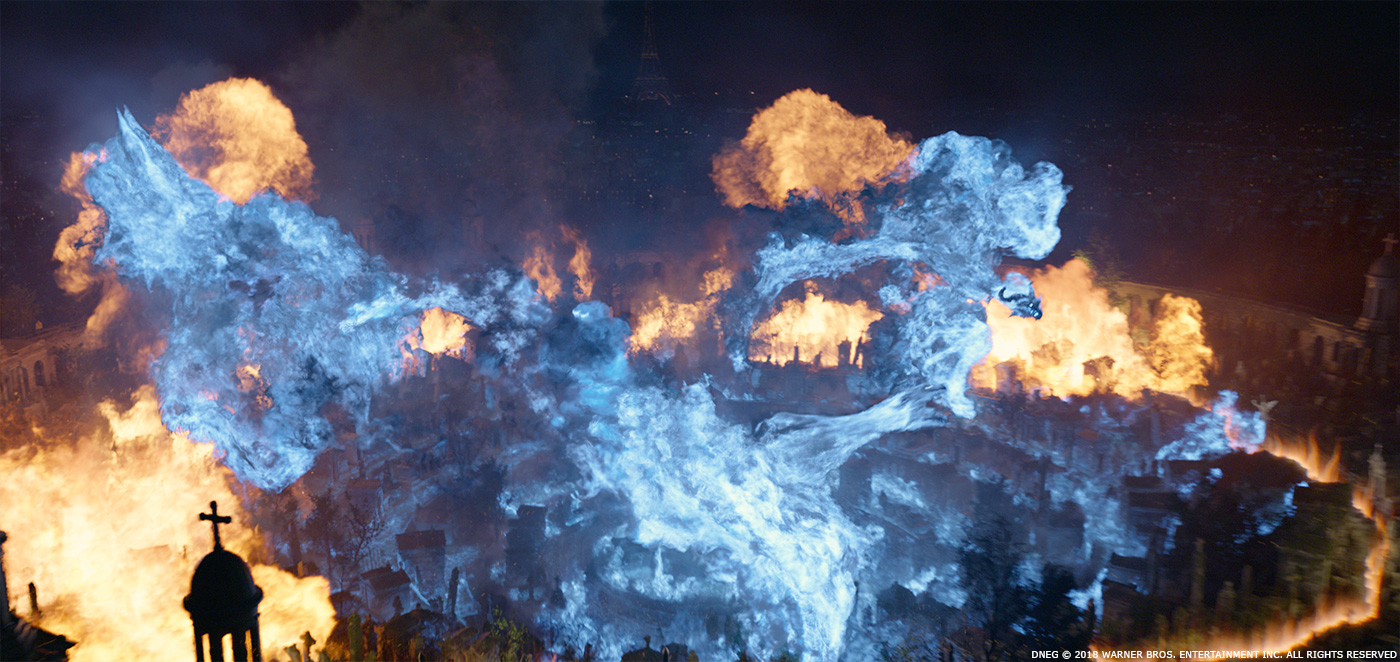 Fantastic Beasts: The Crimes of Grindelwald is solid fantasy entertainment, and an excellent set-up for what's to come.  My main complaint is that I have to wait until next year for the next installment!
The Fantastic Beasts trailer:
The Crimes of Grindelwald trailer:
A Fantastic Beasts clip:
A Crimes of Grindelwald clip:
[What do you think of these films?  Be sure to let me know in the comments!  Also, send me your review for any movie, and I'll post it on Blockbusters Reviewed.]