My dear sister, rue202 of Racheal's Novels, has nominated me for the Mystery Blogger Award.
https://rachealnovel.wordpress.com/2020/02/19/mystery-blogger-award-2/
Thank you, Racheal!
THE RULES:
Put the award logo/ image on your blog.
List the rules.
Thank whoever nominated you, and put a link to their blog.
Mention the creator of the award and provide a link as well.
Tell your readers 3 things about yourself.
Answer the questions provided by whoever nominated you.
Nominate 10-20 bloggers.
Notify your nominees by commenting on their blog.
Ask your nominees any 5 questions of your choice: with one weird or funny question.
Share a link to your best post.
The award was created by Okoto Enigma.
https://www.okotoenigmasblog.com/my-greatest-creation-yet/
3 THINGS ABOUT ME
How many times have I been asked something like this?  Either way, here are 3 things:
I just recently became a fan of Supernatural and The Man in the High Castle, and highly recommend both – ESPECIALLY The Man in the High Castle
I've never seen Charlton Heston's Ben-Hur, although I love the 2016 remake (a horrible crime, I know)
Half my non-RET, non-review posts are cooked up out of sheer last-minute desperation, sometimes about a topic I've only just learned about
RACHEAL'S QUESTIONS
(Since there HAS to be a weird one in there) What is a little quirk you have when it comes to food? (I have several)
I'll lick the plate/bowl clean.  (Not LITERALLY lick, but by the time my plate gets washed, I've already done half the cleaning.)
Milkshake or lemonade?
A mixture of both.
Are you fond of musicals?
Yep – especially Mamma Mia! and its sequel, and just about any Disney musical.  Oh, and the rare Lucifer musical number – and all the VeggieTales songs.
What motivates you to write?
Um… apart from Bible-translating (which is God), I don't know.
What was the last book you read?
The Bible – specifically the Book of Judith.  Apart from that… the two most recent books I've read are The Demon Crown by James Rollins and TimeRiders: The Pirate Kings by Alex Scarrow, both of which I'm still in the middle of reading.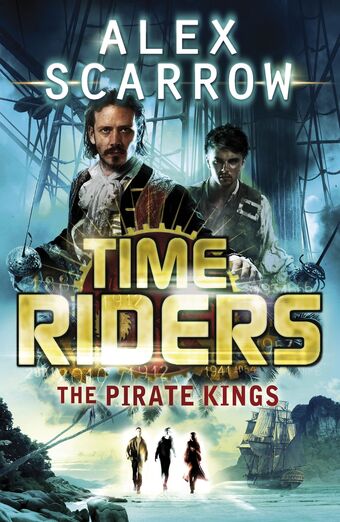 MY NOMINEES
My questions:
Milkshake or lemonade?
Are you fond of musicals?
What motivates you to write?
What was the last book you read?
If you could write a book what would it be about?
If you elect to do it, have fun!
(And if you weren't nominated, but want to do it, feel free!)